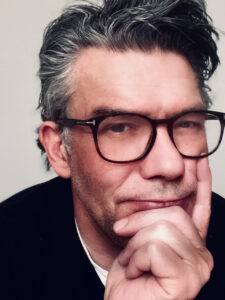 "Extensive knowledge and experience in developing and implementing customer-centric marketing strategies and plans."

Before I founded rauch: marketing, I held leading marketing positions in various companies and agencies.
Highly experienced marketing & brand consultant with extensive knowledge & experience in defining, developing and delivering customer-centric marketing strategies for new and existing products, services and companies (FMCG & B2B).
Impressive performance in building and developing brands with a clear and differentiated value proposition and value-oriented, integrated implementation strategies and plans across all channels – for all audiences.
Driven to deliver tangible results, to open up new and existing markets and to seize new opportunities.
Valued for coaching and motivating individuals and teams as passionate leader and the ability to deliver outstanding results within the complexity of international companies.
Personality: dynamic, future-oriented, entrepreneurial, inspirational, ambitious, initiative, creative, open, solution-oriented (Source: Golden Personality Type Profiler)
German, English, Dutch (advanced)
Work Experience (selection)